December 15, 2013
FOLI (there is no movement without rhythm)
April 4, 2013
"Kindness' covers all of my political beliefs"
— Roger Ebert. Read the Chicago Tribune obituary here.
December 26, 2012
MEGA BITCH
The Shape Of Things (2003) 
December 19, 2012
"The idea is to die young as late as possible."
—  Ashley Montagu
November 13, 2012
"Open your mind. Get up off the couch. Move."
—
Anthony Bourdain. 
We'll miss you, "No Reservations".
February 28, 2012
Via Boing Boing
October 20, 2011
"It's just a ride." - Bill Hicks
October 10, 2011
The story of life and how it sucks.
September 17, 2011
"Thirty - the promise of a decade of loneliness, a thinning list of single men to know, thinning briefcase of enthusiasm, thinning hair."
— Nick Carraway (from The Great Gatsby by F. Scott Fitzgerald)
July 31, 2011
The Gif of Life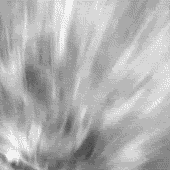 (Source: changethethought.com)
April 11, 2011
Nobody is the best candidate.
January 18, 2011
As it should be.